F.G.S. DRILL produces a wide dimensional range of casing, beginning from Ø 90 mm up to Ø 300 mm.
Casings tool joints are made in 42CrMo4 hardened and tempered, heat treated to prevent galling during make up. Thread can be right or left as required.

In addition F.G.S. DRILL produces all the complementary accessories for casing:
– inside and outside drivers;
– casing heads;
– hoisting plugs;
– shoes with widia inserts.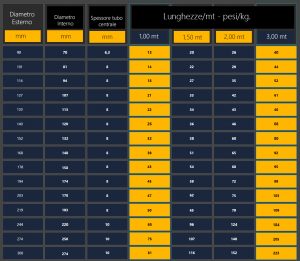 Catalogo
Guarda e scarica il nostro catalogo